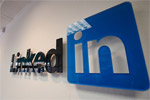 Professional Networking Websites have taken a real flight over the last months. With LinkedIn taking the lead, millions of professionals are creating profiles, connecting to business partners and getting introduced to new business partners.
But what's in it marketing wise for companies? Professional Networking Websites can increase your online marketing in a very cost-effective way:
Build a professional network around your company.
Meet (new) business partners.
Use it to promote your corporate site or blog (link building).
Show your expertise in the Q&A features of most Professional Networking Websites.
Promote your services and products.
Share your company values.
Start and maintain relations with (future) customers.
Create groups of people sharing the same interests.
Examples of Professional Networking Websites:
Next: FUN NETWORKING WEBSITES >>
<< Previous: GUERRILLA MARKETING