As you can see on the image below, numerous possibilities are at hand when it comes to Social Media Marketing. You just have to find the websites or channels that will have the biggest impact on your services.
Some websites can be used in almost every vertical; others are narrowed down and serve certain niches. One way to find a good place to start on the social web is to Google your biggest online competitors and find out where they are active. But don't forget, it's not because your competitors aren't active on a certain website that it is a bad idea to give it a go.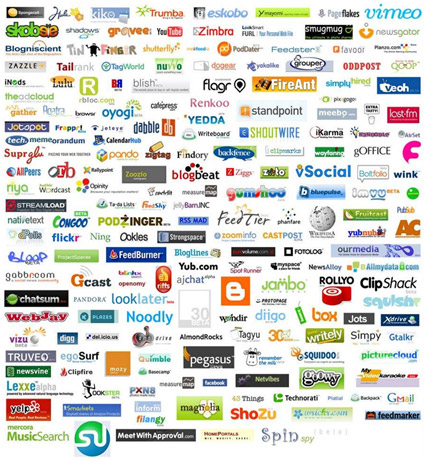 On the next couple of pages we'll discuss some of the most important ways to use the social web to improve your company's online presence. This list is not exhaustive, but it should give you a good idea of what Social Media Marketing is all about and how you can implement it in your marketing mix.
<< Previous: SOCIAL MEDIA MARKETING PITFALLS AND DIFFICULTIES