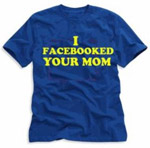 Fun Networking Websites like Facebook and Netlog reach out to a completely different audience: the social surfer in his free time. On Fun Networking Sites, people connect to friends and keep each other informed about what they are doing and what they are planning to do.
An Ofcom research report from 2008 stated that in the UK:
[…] just over one fifth (22%) of adult internet users aged 16+ and almost half (49%) of children aged 8-17 who use the internet have set up their own profile on a social networking site. For adults, the likelihood of setting up a profile is highest among 16-24 year olds (54%) and decreases with age.
The report also discovered that the users of Fun Networking Sites are a really loyal and active audience. Let's take a look at the frequency of visiting social networking sites: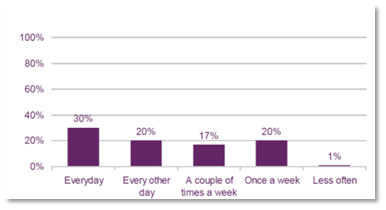 It's easy to understand that those social networking sites provide companies with a valuable channel to reach the young marketing segment.
As a company, these are your marketing possibilities on Fun Networking Websites:
Network with customers and fans of your products.
Get to know people that share interest in your market and products.
Link building; promote your corporate website and blogs.
Create groups; connect people around your company, products or services.
Post your companies' events, promote them and invite people to attend.
Advertise targeting certain age groups.
Share blog posts/links/sites/online discoveries.
Launch your own applications and get a lot of people to use your application.
Examples of Fun Networking Websites:
<< Previous: PROFESSIONAL NETWORKING WEBSITES