A few days ago, Twitter showed me some strange layout. Beneath the "What are you doing?" box, there was a second box that provided a possibility to send a direct message (or DM in Twitteronian) to one of your contacts. I tried it, it didn't work, and when I reloaded the page it was gone. Never seen it again since…
Luckily I managed to take a screenshot: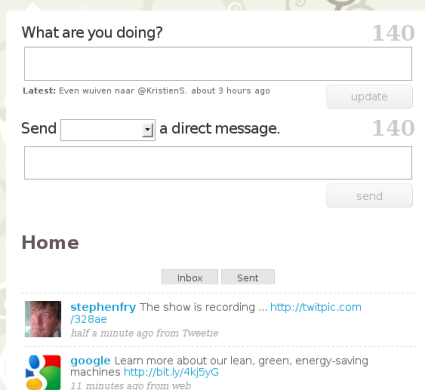 I guess Twitter is testing some sort of new layout. Anyone who has seen the same thing?